Our Cheerful Dogs Chiefs are ready to help you and your dog
photos by Pawprint Photography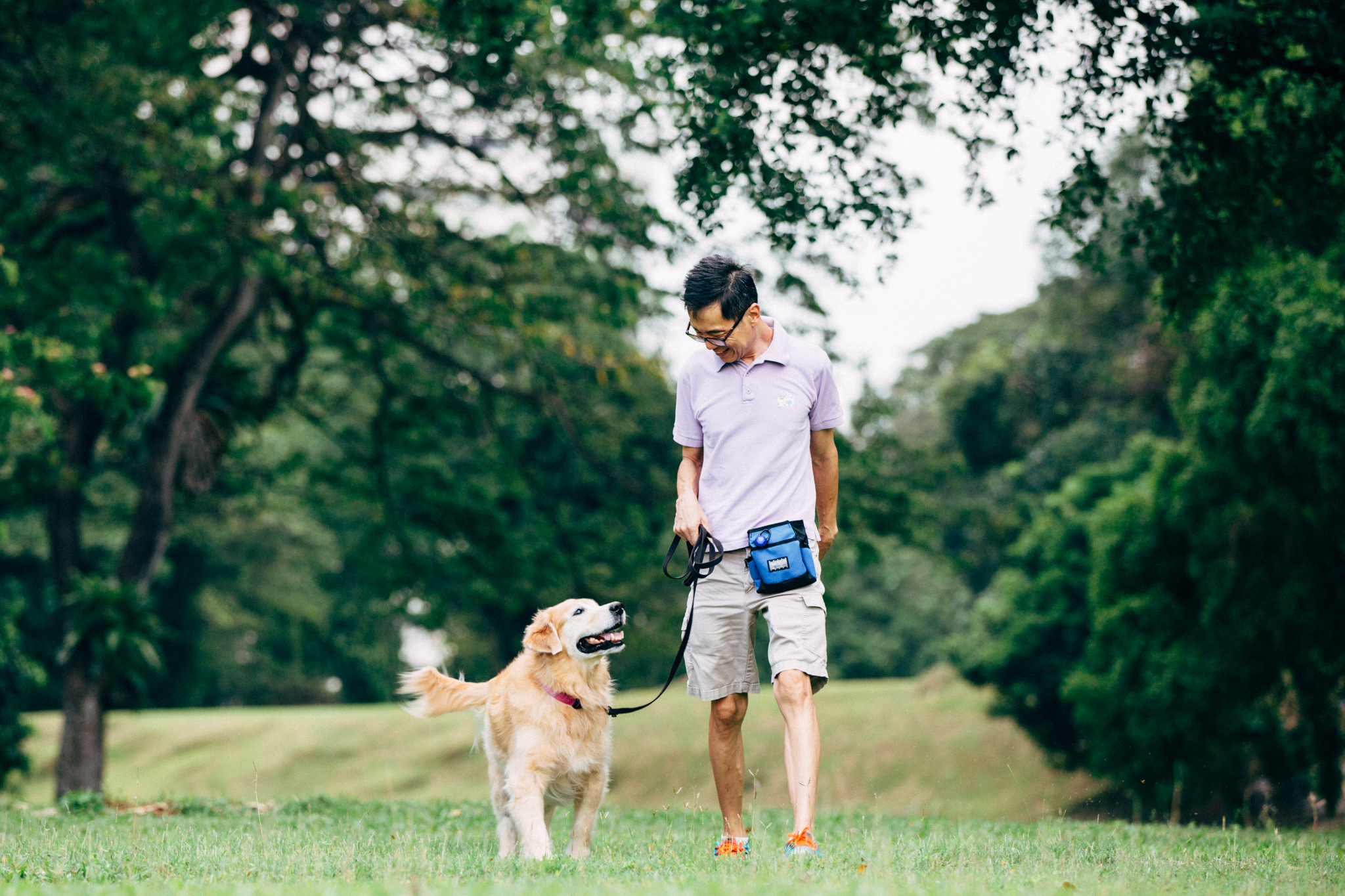 Meet Chief Buddy Officer (CBO) Jeff and Chief Cheery Officer (CCO) Kiyo. 
No stranger to education, Jeff is a top-notch teacher and another scientist in the family. He created and painted our cheerfuldogs.com logo, inspired by who else – CCO Kiyo and a certain little bear named Kedou (whose adventures are told elsewhere. Hint: Kedou Kids)!
Jeff is a Certified Dog Walker (CDW) certified by dogtec's Dog Walking Academy and runs cheerfuldogswalking.com – providing professional and safe dog care services to complement our training programmes.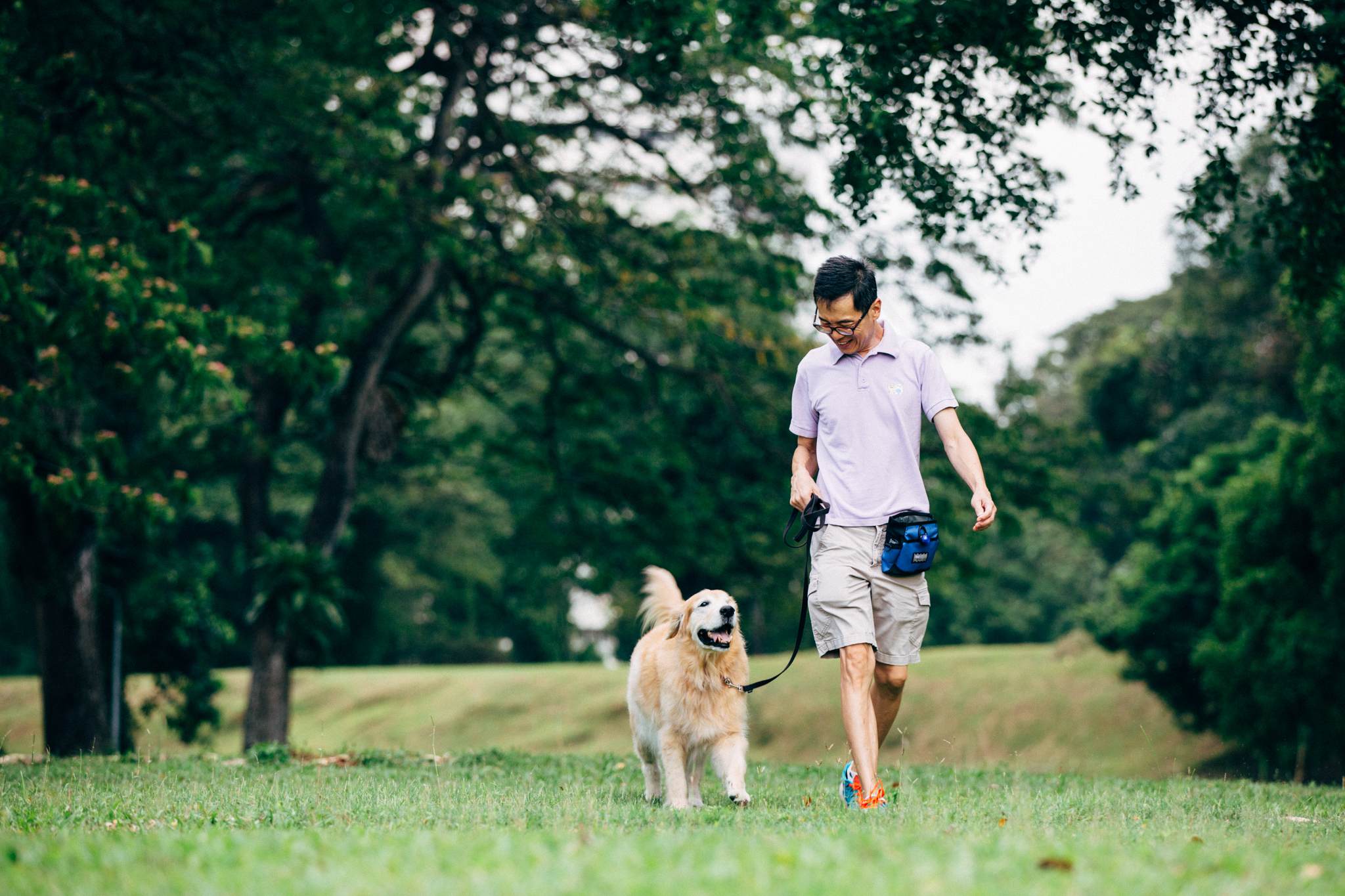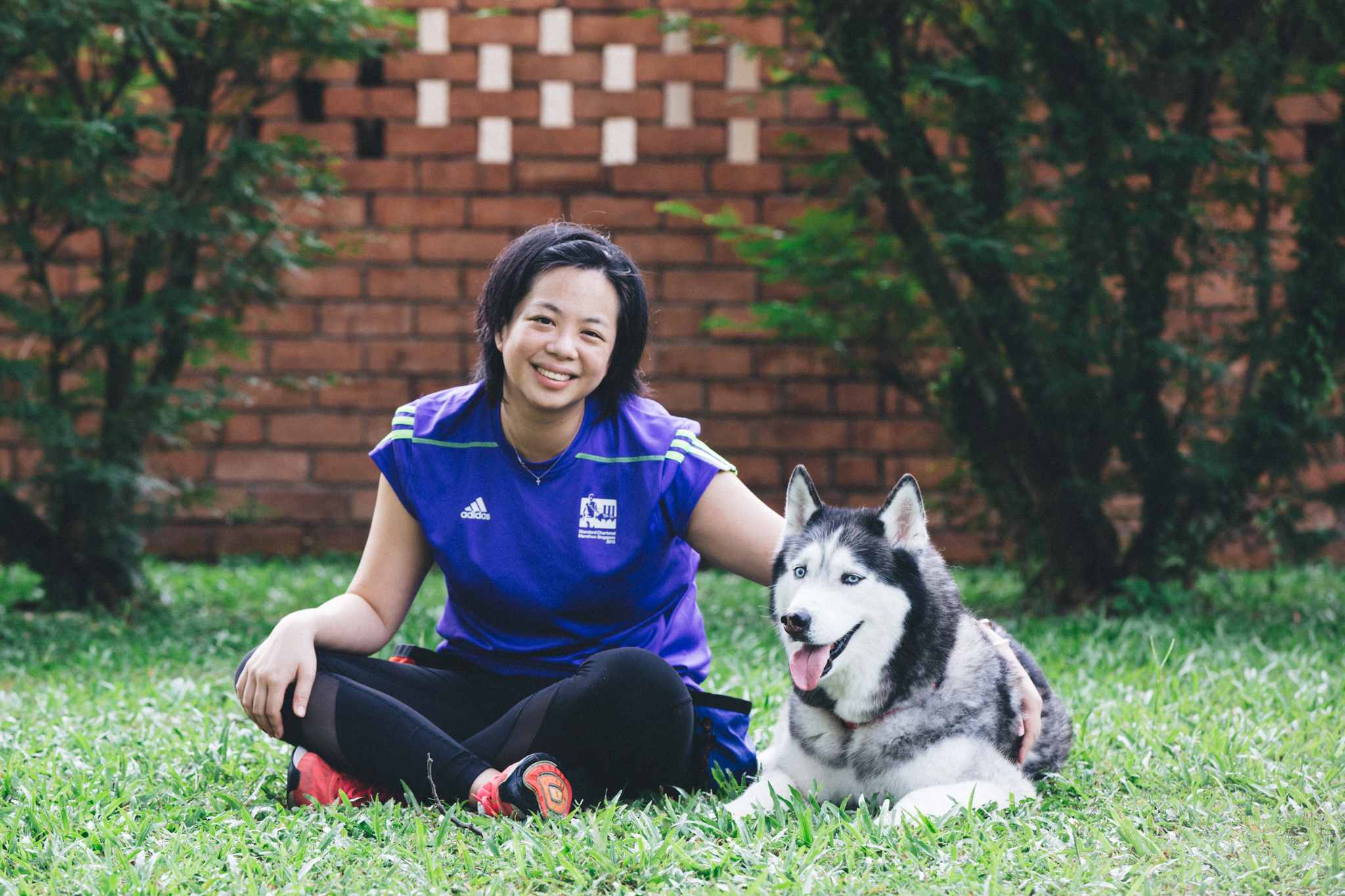 Meet Chief Instagram Officer (CIO) Lauren, and her cool side-kick, Piko, our Chief Husky Officer (CHO). 
A lawyer by day, a passionate advocate for animals 24/7, Lauren and Piko generously volunteer their time to help other dogs and their guardians understand each other. Be sure to catch Lauren's succinct, humorous and educational captions @cheerfuldogs.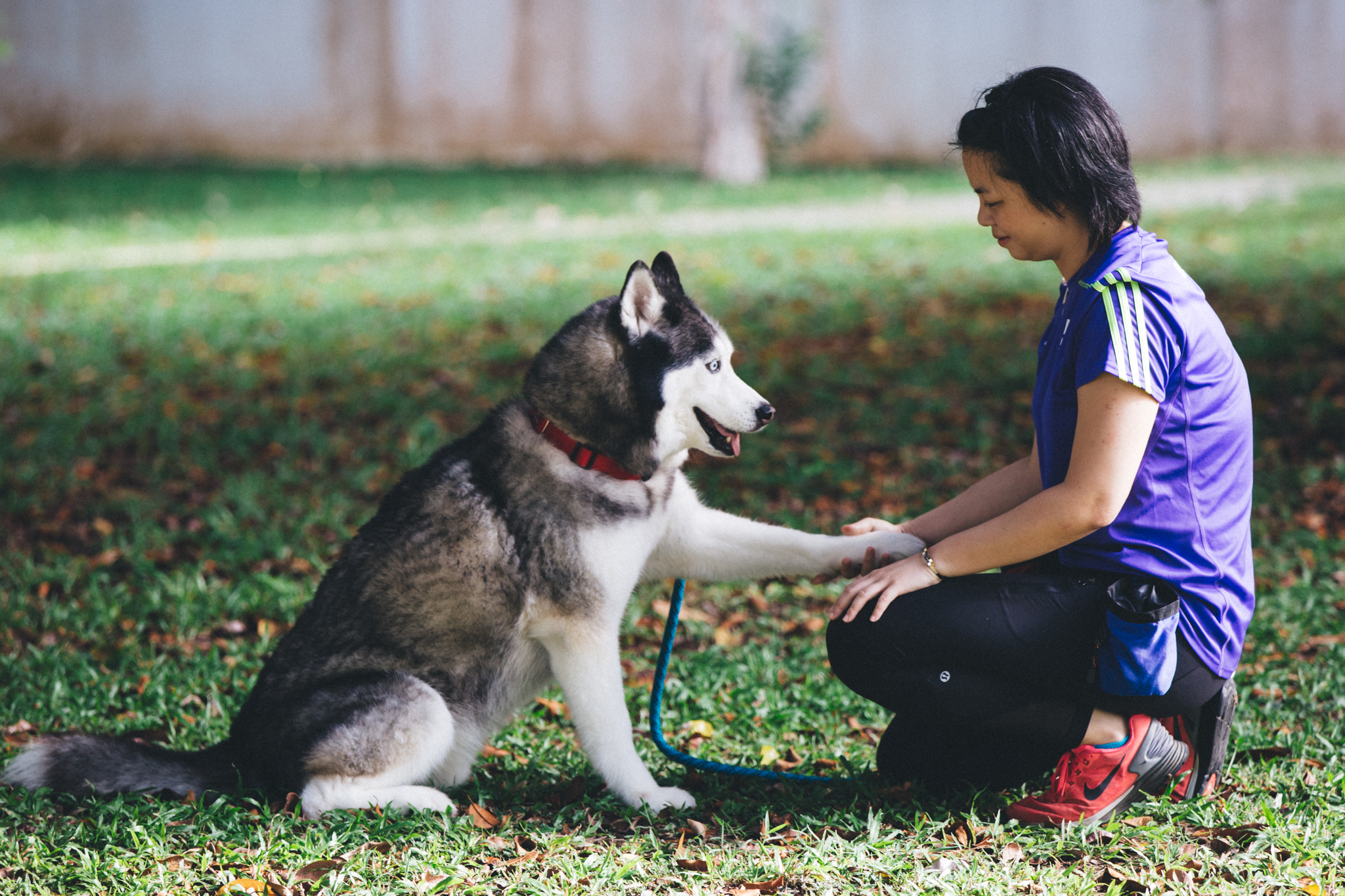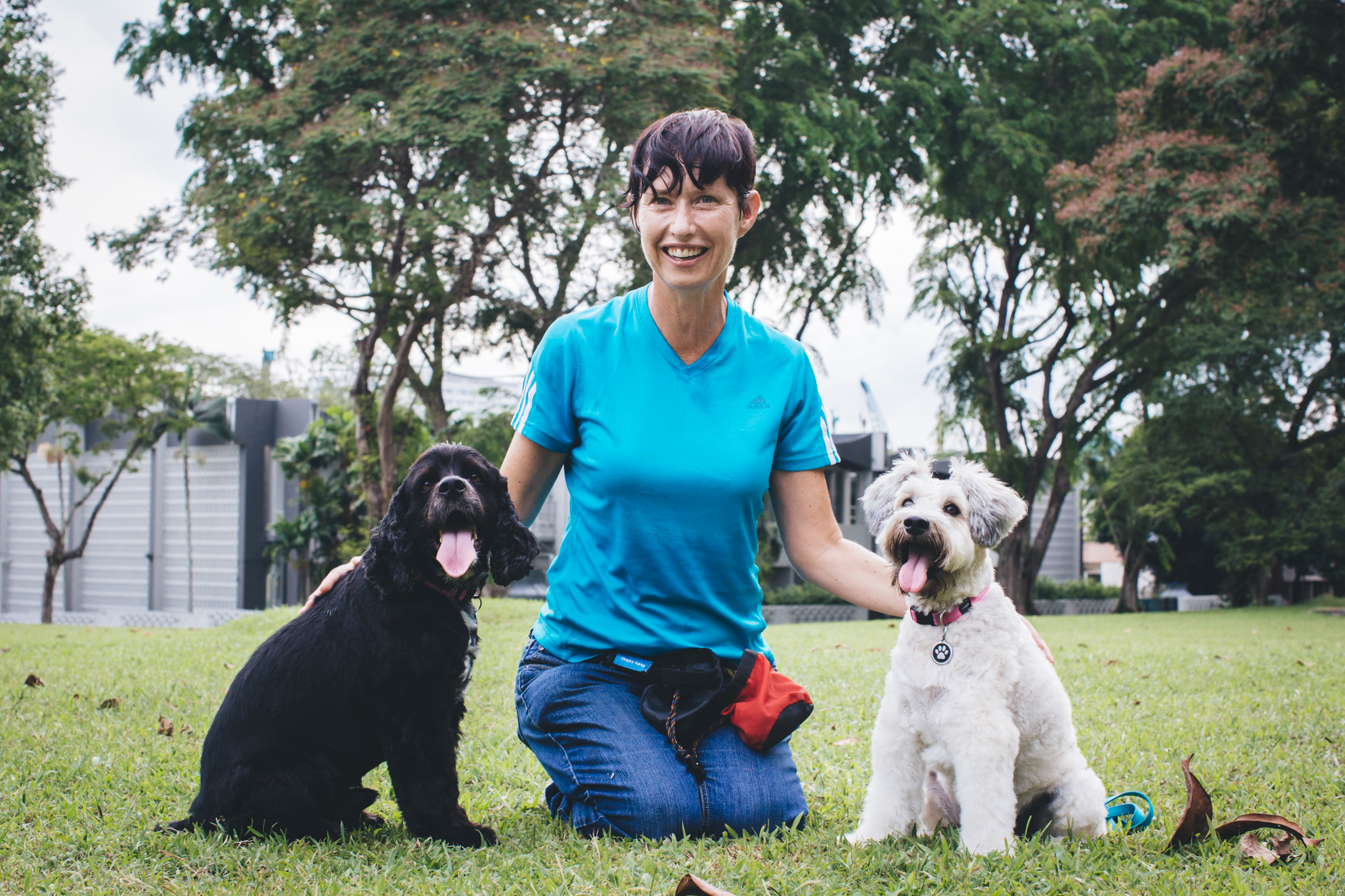 Meet Chief Foreign Officer (CFO) Louise, and her Chief Gung-ho Officers (CGOs) Korn and Elliot. 
While we sorely miss these 3 Chiefs, Louise, Elliot and Korn are keeping the Cheerful Dogs' spirit high, way down under in New Zealand. We'll keep you posted on their adventures and who knows, CFO Louise may drop in for the occasional class here!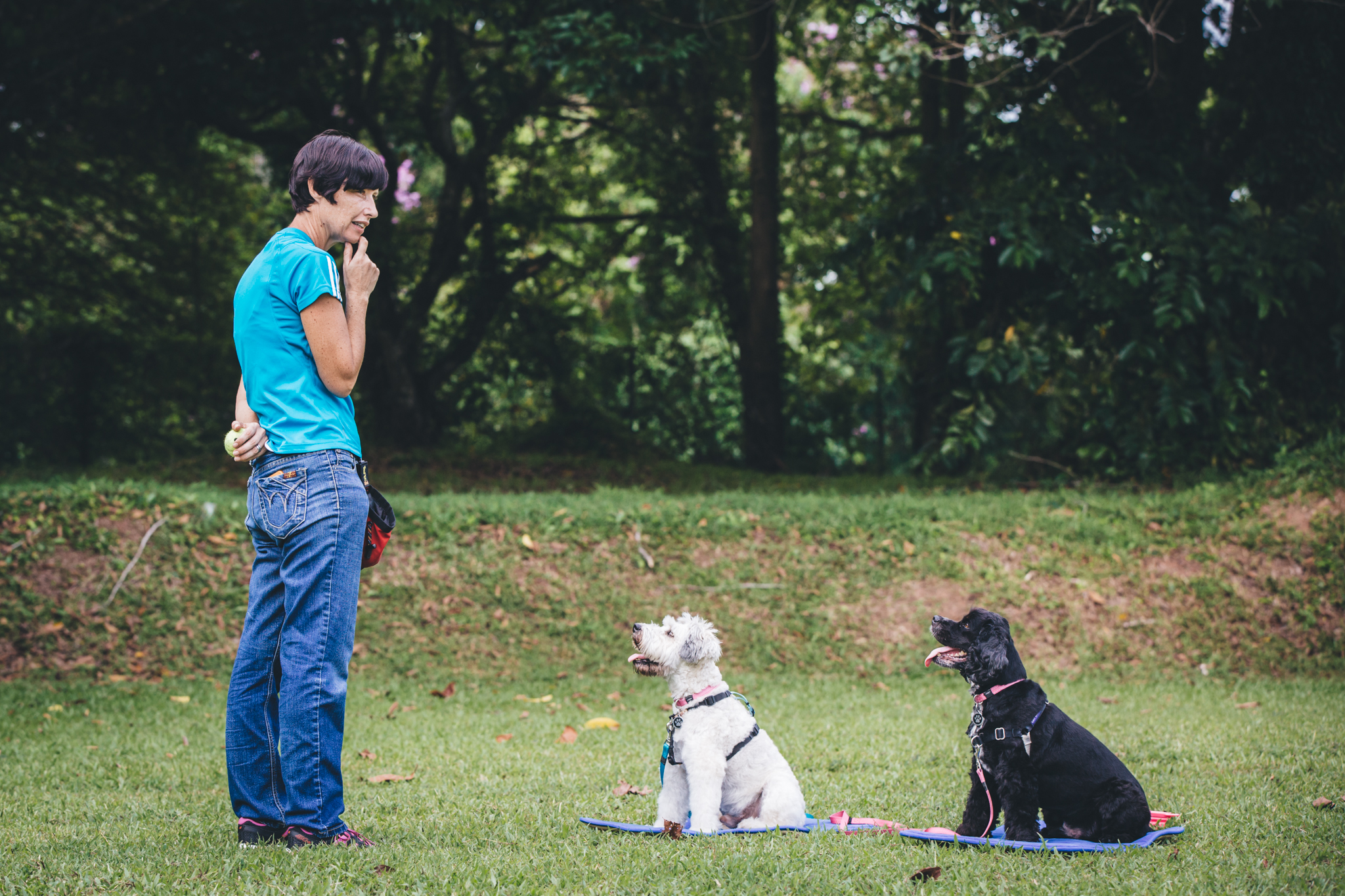 Meet Chief Separation Anxiety Officer (CSAO) Yvonne, and Chief Singapore Special Officer (CSSO) Princess.
Together forever, they're learning how to be happy apart, as they work through Princess' separation anxiety. To all who are learning to do the same, they can share their experiences, provide support and cheer/ bark you on all the way!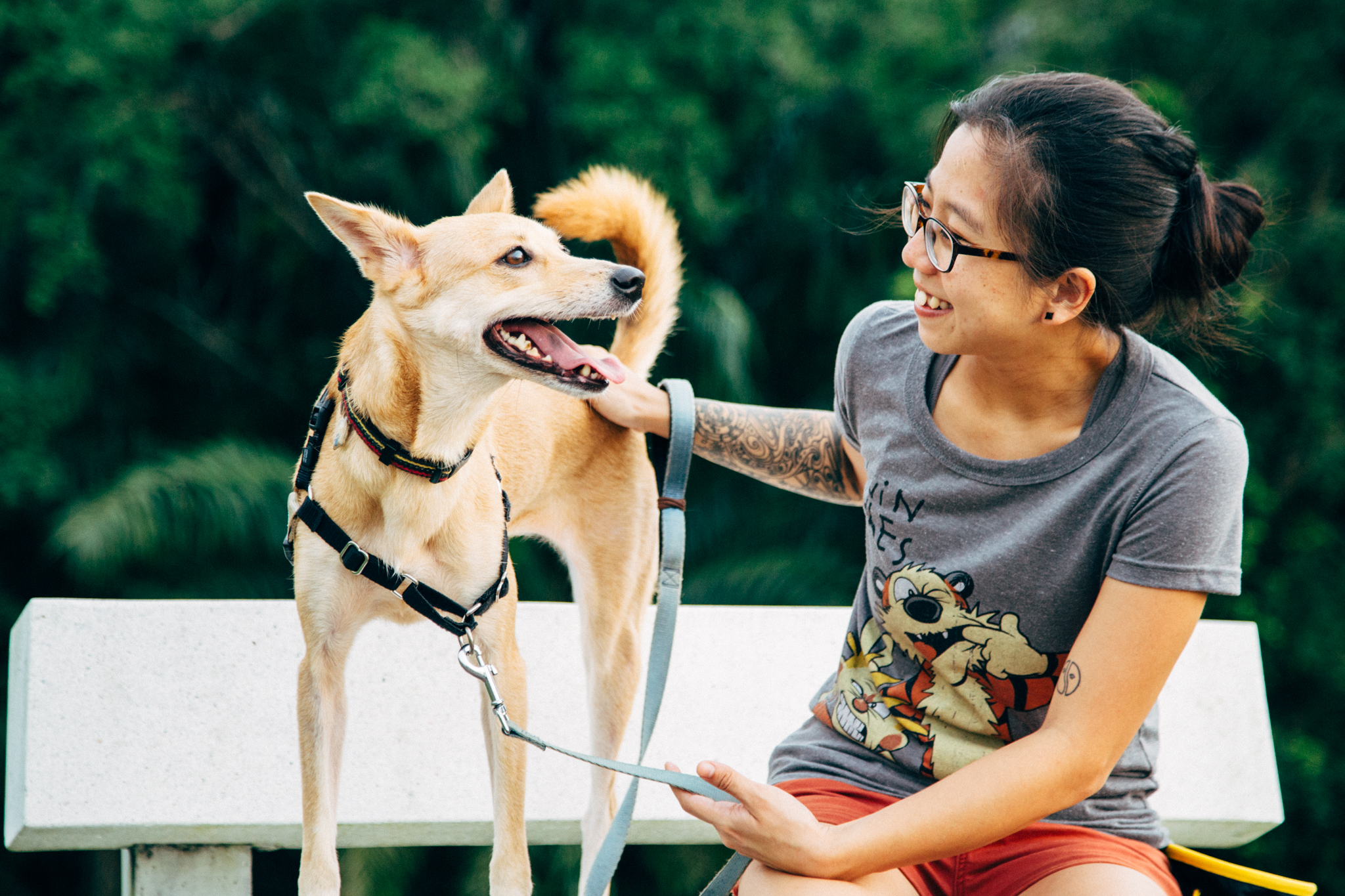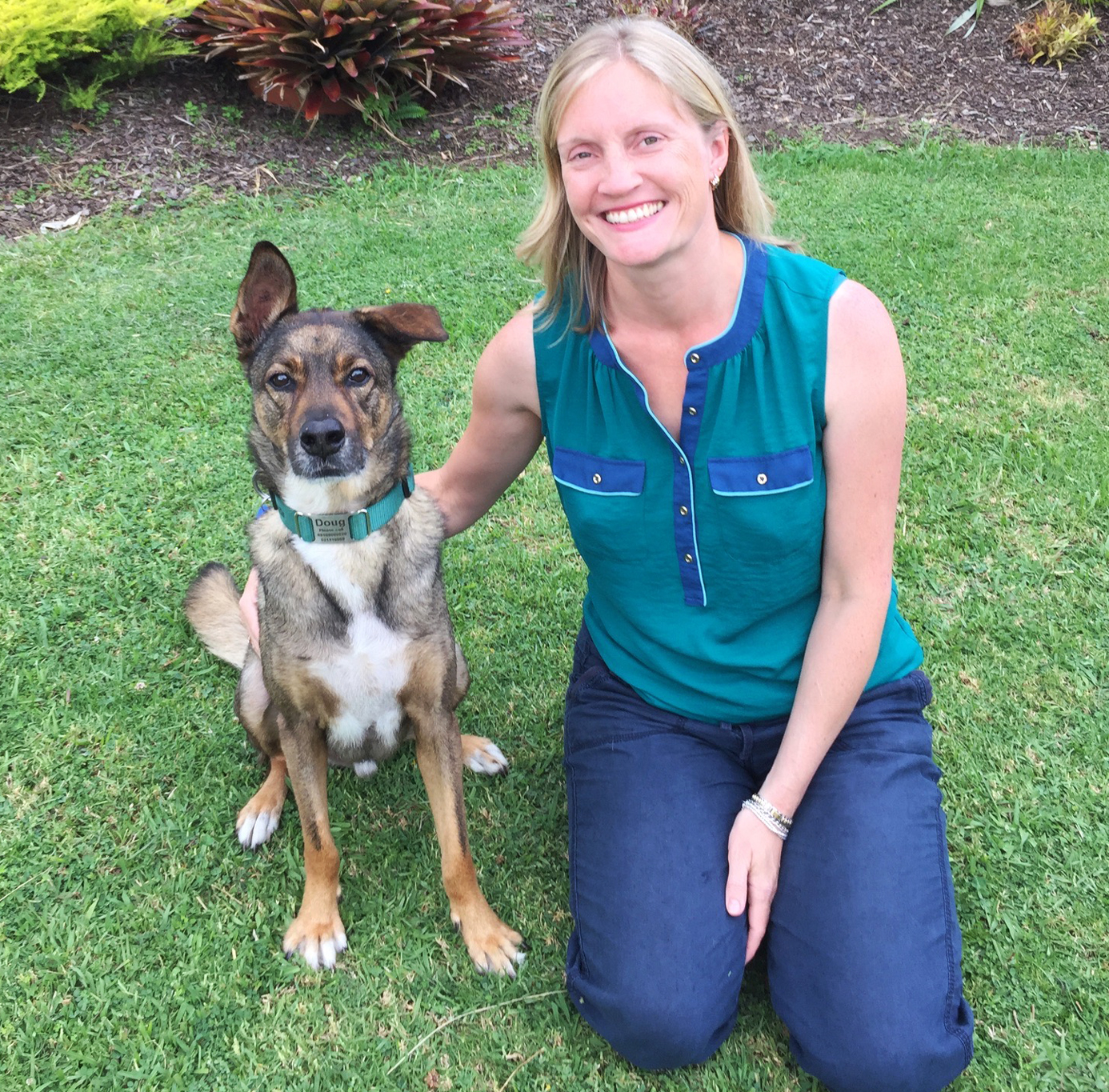 Meet Chief Pioneer Officer (CPO) Alex, and Chief Doggy Officer (CDO) Doug.
Before CCO Kiyo was ready to teach social skills to our canine students, Alex and Doug were our pioneer alumni in paying it forward by helping other dogs and their guardians. Currently living in New Zealand, they enjoy long walks together and Doug continues to demonstrate his best doggy skills in dog parks. (Photos: cheerfuldogs.com)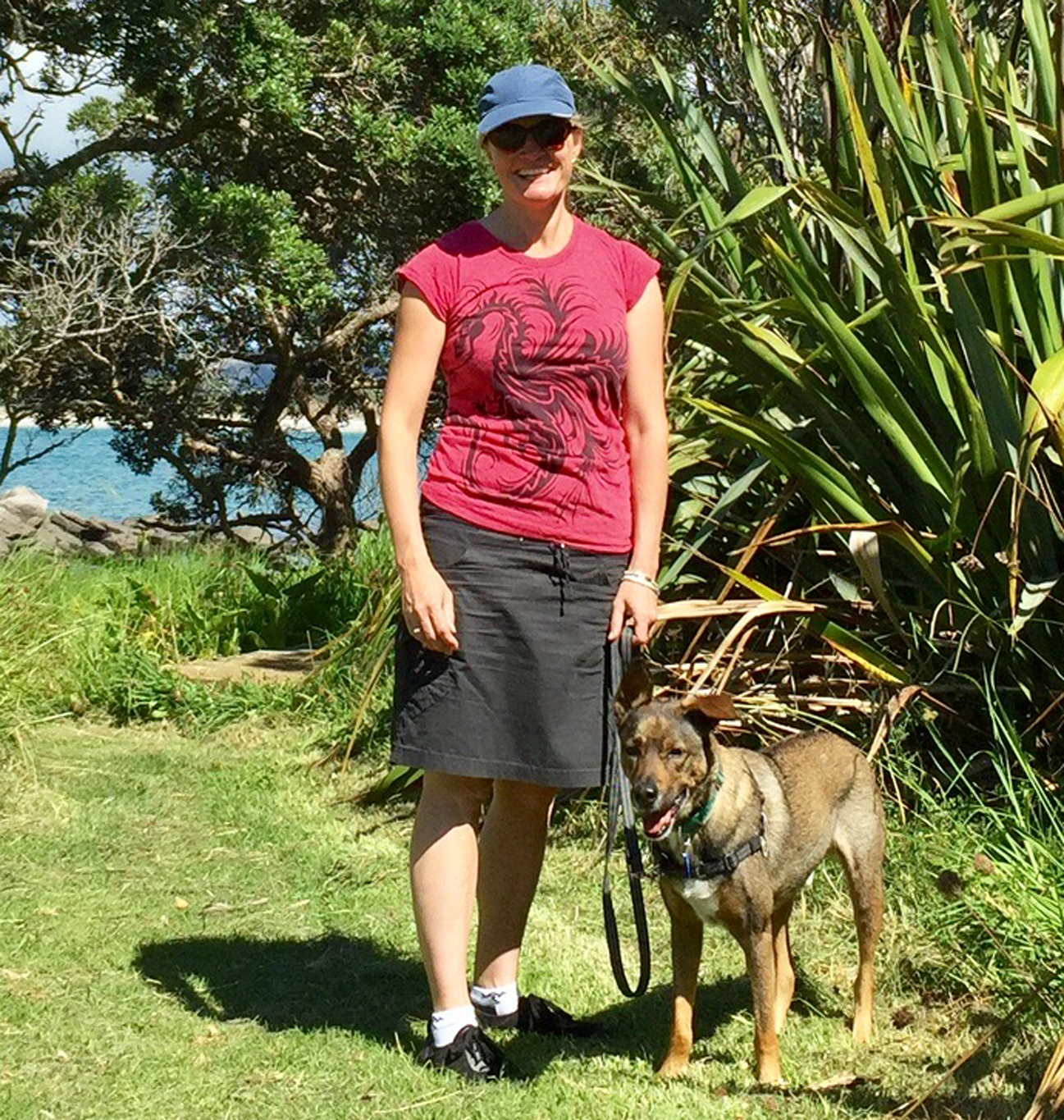 Let Us Help
Ask about training for you and your dog today!